Don't Tell the Pretty Crazy Magic Lady about her Fake Babies
---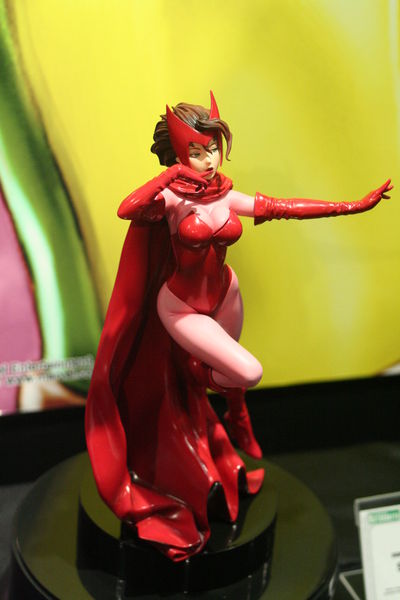 Kotobukiya's new Marvel x Bishojo statue has been revealed, and it's everyone's favorite batshit-crazy, robot-marrying, imaginary-kid-having, House of M-building Scarlet Witch, who I'm guessing is less trying to place her finger on her lips seductively as she is genuinely chewing on her hand BECAUSE SHE'S FUCKING CRAZY. You can see more pics over at Action-Figure.
But on a related note, you can get more hands-on with the Marvel Bishojos over at ToyFare. as they're running a poll to select the next statue! You don't just get to vote for which Marvel heroine you want, but what outfit you want to see them in. Check out the lovely candidates here, and if I may be so bold, have you considered the Invisible Woman as Malice?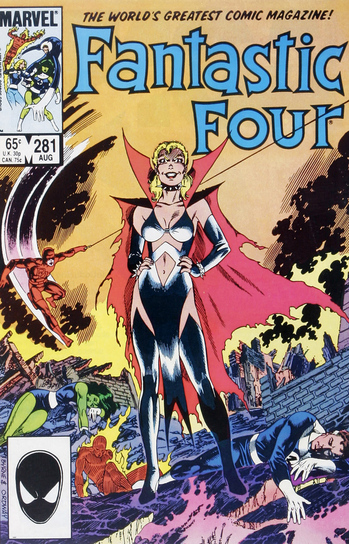 Because you know they'll get to White Queen sooner or later, but this is likely Malice's only chance. And c'mon.