Captain America Joins Team America in Simple-Yet-Awesome Mash-up
---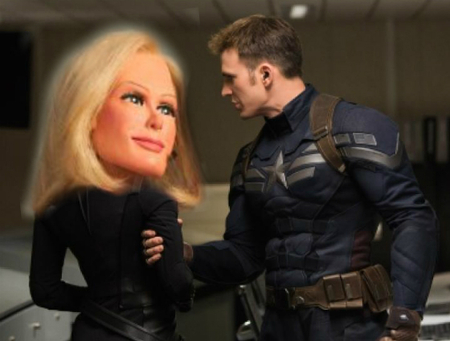 This image for metaphorically illustrative purposes only
Admit it, you'd go see the movie above. Alas, that picture above is just a cheap image mashup manufactured by my good self in hopes of a cheap chuckle. The actual video I'm about to show you is simpler, and yet way cooler – the simple substitution of music in a Winter Soldier action sequence just makes all the difference in the world.
Especially when it's Trey Parker music. Fuck yeah.
Incidentally, at the press junket I was asked if I'd give a quote for possible use in an ad, and I said "Captain America: Fuck Yeah." I haven't seen it in any of the ads yet; have you?
h/t John Reilly