Ask Luke's Mother-in-Law: Searching for Jason Momoa
---
Got questions? Martha Boyd has all sorts of answers. A desert-dweller, self-proclaimed crazy cat lady, former LAPD officer and widow to a Green Beret, she's seen and heard things crazier than you've imagined. And is ready for whatever odd questions you have, so bring them on!
Congratulations to Miss Georgia who is the new Miss America. This is one of the highest wins in pageantry. My family has been involved with pageants for many, many years. I have hundreds of crowns and trophies in the house from pageants. It was fun to do while we were involved, and no they are NOT like anything you see on Toddlers and Tiaras – that is good editing. I have sent along a pic of some of the larger win crowns (below). They were always great mother/daughter weekends and along the way we made lots of good friends. Julia grew out of pageants as she got more involved with her acting. Pageants gave her great poise and self confidence. She has no problem getting up in front of people and performing, which is a really handy thing for an actor to be able to do.
Three weeks until we open Addams Family: The Musical out in 29 Palms. Everything appears to be on track. Monday everyone was to be off-book (no scripts in hand). It went well for the first night. Wednesday we did publicity pictures. This is going to be a kick-ass show.
Tomorrow is the opening of the Joshua Tree International Film Fest. I have been told that Jason Momoa is going to be at the fest to pick up his award on Saturday night. I have asked for an interview, but so far I don't have one so we will have to see. The fest is also screening the movie Road to Paloma on Friday night for which Mr. Momoa is getting the award for. I asked if he was going to be at the screening and was told the fest does not know on the movie, but yes to the award presentation. The show is at 7pm which is right in the middle of the opening gala event which runs from 6-9pm – so again, we will have to see. I will be at the opening event which will be at the Joshua Tree Trading Post (Park and Hwy 62 approx). For you locals it is the gift shop near the intersection and Pie for the People. His movie is going to be at the JT Chamber of Commerce office a couple of blocks down the street. So if you want to see the movie get there early – it is a rather small office. I enjoyed the film when I saw it several months ago and wrote the TR review of the film. So next week I will have what happened at the fest for you all.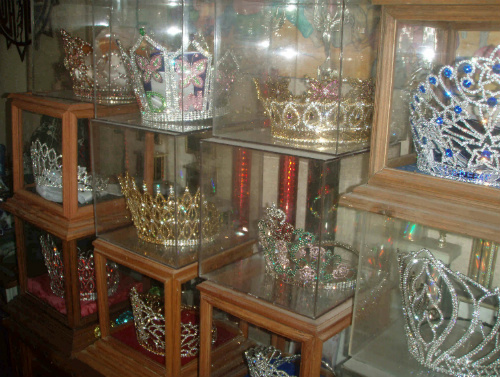 Thank you all for the questions this week we got a bunch – So now we have the following:
LYT:
In the TV show Gotham, one of the cops notes a detail that is deliberately left out of crime reports that are made public, so that anyone who they find who knows it is probably involved. I imagine this happens – but the lingo on the show is that they "easter-egged" the clue, like it's a hidden detail in a game or movie. Is that particular phrase something cops would really say?
In my many years in the business I have never heard that term used. Yes, many times not all of the details of the crime are given out to the press. Some things are kept private for investigative reasons.
Patch Ninetynine:
1. Which came first, the chicken sandwich or the egg sandwich?
Well my educated opinion says the egg sandwich as we had to have the egg somewhere in time to get the chicken. Love them both, but favor the chicken sandwich a bit over the egg sandwich.
2. NFL football is back. Who are you picking to be in the SuperBowl and which one wins?
Ok my fav team are the Raiders. But we all know they will never be in the Super Bowl, and if for some insane reason they got there they would not win. But I love them anyway. Hopefully not New England. After that I really don't know yet. I primarily watch the commercials and pig out on Super Bowl day. I barely watch the game.
3. When you were with the PD which shooting stance did you prefer? I'm an old timer so the Weaver stance was what I learned and feel most comfortable with, but I've been trying to get better with a modified Isosceles.
Well, a lot depends on the situation you are in. We learned where your arms are extended, stiff at chest level and also the one where the gun is just in front of your hip with your forearm basically resting on the holster. I generally just do what happens at the time unless we are on the range and are told to do the shoot in a certain way.
John Hanna:
McDonalds will soon be serving breakfast all day. Do you think this is a good idea or do you it will interfere with their ability to get food out in a timely manner?
I don't think it will hinder getting the food out in a timely manner. The folks working the grill are generally some of the better cooks in the store. I think it is great we can get an egg mcmuffin anytime of the day – but I really wish I could get a cheeseburger at 6 a.m. The old thing when I was working at Mc Donald's was we could not do breakfast and lunch/dinner items at the same time as the grill needed to be at a lower temp for the eggs then the burgers. I guess they have solved this issue – so if we can get an egg at 3 p.m we should be able to get a burger at 6 a.m. Right???????
Gallen Dugall:
1. QUESTION!!! This year witnessed the first annual "Running of the Buffetts" (people dressed in tropical wear and running while carrying margaritas) do you think this will become a tradition on par with Star Wars' Midnight Madness to be celebrated around the globe?
I raise my margarita glass to the event. Why not? It seems to be a fun event so hopefully it will continue like the running of the bulls.
2. With William Shatner to do a voice in MLP:FiM my multi-part QUESTION!!! is opinion speculation about should he/will he do a pony version of "Kirk", a pony "meme Shatner", or possibly an original character? No wrong answers especially since it hasn't even been written yet. I speculate that the first one is likely because of the convergence of marketing possibilities. Then again they made Weird Al a party planner. SECOND QUESTION!!! Will he sing and if so in what style?
Okay Luke, thanks for the translation but I knew MLP was My Little Pony etc. I'm not that far under the rock. I feel Shatner all the way including the singing portion.
3…that brings up a QUESTION!!!! Isn't Gordon Ramsay a "reality" show?
You all know I love Gordon Ramsay and hope someday to meet him. I watch everything he does -even the stuff on BBC when I can get it. His shows are competition shows. There are contestants and they have to have skills. His shows like Master Chef and Hell's Kitchen are contests. Much like Survivor and Ninja Warrior.
I see reality shows being more like Wife Swap or Keeping up with the you-know-whos.
4. I drive to the next county so I don't have to pay the outrageous $2.11 a gallon in Gwinnett when a few miles away it's just $1.88 a gallon which leads to a QUESTION!!! Since one of the major costs involved in the production of gasoline is the retooling of refineries to produce specific blends to meet the various state and local standards do you think a national standard blend of gasoline would be a good idea or would we just all end up paying $3 a gallon?
I think we should just have one standard of gas for everyone, then there would not be a reason to retool and thus not a reason to jump the prices around. I don't think we would all wind up paying $3.00 a gallon as it would equal out just like it does now. Right now my cheapest gas is 20 miles down the road in 29 Palms, currently it is in the $2.80 range. Luckily right now, because of the play, I am in 29 Palms every night during the week so have been taking advantage of the lower price then Yucca Valley which is still over $3.00 per gal.
William Bibbiani:
Let's say you're starting from scratch, and want to become a movie geek. Where do you even begin nowadays, what are the best resources, etc? I am assuming for the sake of this hypothetical that the target demographic is teenaged, maybe even younger.
Oh, that's a biggie. If we are starting at teenage or younger, have them watching all of the new stuff as this is what they are probably most interested in as they will want to see what their friends are seeing. Then start building on that with maybe renting classics and having family movie nights at home. There are lists out there on the best movies of the years – check those out and also toss in some of the movies you loved growing up. You can even look around in your town for places that play old movies. We have a couple of groups out here in the desert that play vintage stuff on a monthly basis. These are always fun events to attend.
Thank you all this week for the great volume of questions. Keep them heading my way. This weeks kitty pics are of Frizzy and his sister Lovey being cute and cuddling at the window. She had her arm around him and was licking the back of his head – it was so cute.

Anyway, be good to each other this coming week and as always HUGGS.
All your questions will be answered! Just post them below, or if you'd rather your name be kept confidential, email to boydappraisal at yahoo dot com. No issue is too weird or too trivial.