Robot Chicken Team to Write a Rabbids Movie
---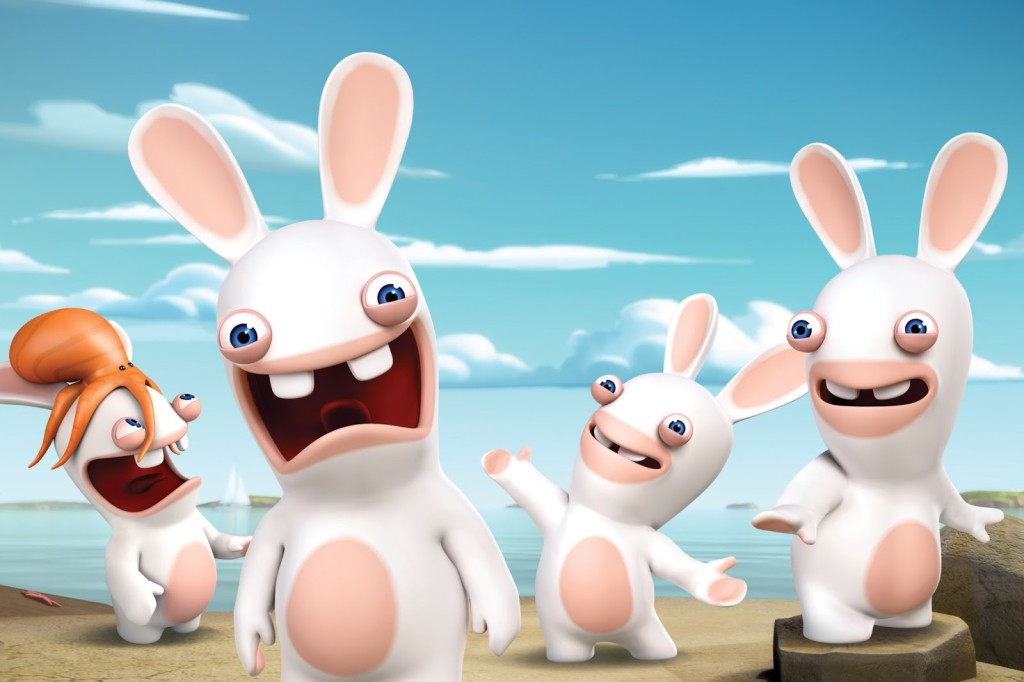 This seems like a perfect match of content and talent. Via press release:
Matthew Senreich, Tom Sheppard and Zeb Wells will team up to write the screenplay for the hybrid live-action / stop-motion animated "Rabbids" feature film for Ubisoft® Motion Pictures and Sony Pictures Entertainment. The film is based on the wacky characters from the popular Rabbids TV series and Ubisoft video games

Stoopid Buddy Stoodios, the award-winning animation studio founded by Matthew Senreich, Seth Green, John Harvatine IV, and Eric Towner, will be a producing partner on the film, alongside Ubisoft Motion Pictures and Sony Pictures Entertainment

Primetime Emmy® Award winner Matthew Senreich is widely known for bringing "Robot Chicken," "Robot Chicken: Star Wars" specials, and the upcoming "SuperMansion" to life. Zeb Wells is a Primetime Emmy®-winning writer best known for "Robot Chicken," the "Robot Chicken DC Comics" specials, Sony Crackle's "SuperMansion," among popular comic book titles "Venom: Dark Origin," "Dark Reign: Elektra" and "Avenging Spider-Man." Tom Sheppard is a three-time Daytime Emmy®-winning writer whose impressive writing credits include "Robot Chicken," "The Zeta Project," "My Gym Partner's a Monkey" and "Annoying Orange," which he also co-created.

Jonathan Kadin, SVP, Production will oversee for Columbia Pictures

The "Rabbids" partnership marks the second collaboration between both Sony and Ubisoft for Stoopid Buddy Stoodios. SBS and Ubisoft® recently partnered to create a first-of-its kind concept game trailer for the much anticipated tower defense action game "Toy Soldiers: War Chest," which debuted at this year's San Diego Comic-Con. Sony Pictures Animation and SBS are developing together a new stop-motion/live-action hybrid feature project, titled "Superbago," which will be directed by SBS Principals John Harvatine IV and Eric Towner and produced by "Napoleon Dynamite" director Jared Hess along with Ellen Goldsmith-Vein and Eric Robinson
I did not know they did that Toy Soldiers trailer, but it makes so much sense. I'm guessing Sony sees this as a potential way to grab some of that Minions money.