The 15 Ugliest Girlfriends of Hot Girls in Hollywood
---
By Mo Fathelbab
We live in a superficial world, which is very unfortunate. But if it does give superficial people an advantage, which might be why celebrity skank Paris Hilton is ?starring? in a ?major motion picture,? The Hottie and the Nottie, which opens today. The film?s plot pairs the atrocious Hilton as the ?hottie? best friend to heavily make-up-ed ?nottie? Christine Lakin. Not that we want to help promote her already acclaimed cinematic masterpiece, but it did get us thinking about other hot girl/ugly girlfriend pairings. Being superficial ourselves, we took the opportunity to create mean-spirited rundown of 15 ugly girlfriends of Hollywood?s hot girls, in no particular order of ugliness.
15) Ann Wilson of Heart, Friend of Nancy Wilson


The singing sisters both started out rather pretty together, but through the years, sister Nancy has kept her cuteness while Ann?s withers away (and several other parts of her enlarge).
14) Nichole Richie of The Simple Life, Friend of Paris Hilton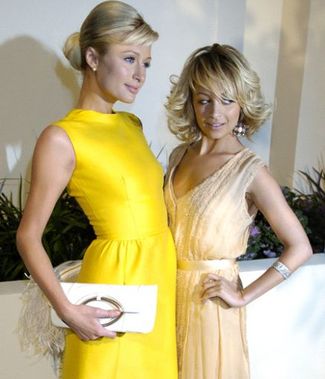 Admittedly, Paris is no beauty herself, but when she stands next to her sometimes pal Richie, she always looks better, as Richie looks like some kind of hairless, carnivorous rodent that almost certainly eats its young. Hilton might give you a fatal STD, but Richie would undoubtedly eat your flesh while you?re still alive to feel it.
13) Piper in Charmed, Friend of Phoebe, Prue and Paige


Most folks wouldn?t kick this witch (played by Holly Marie Combs) out of bed for casting spells, but when your castmates are played by Alyssa Milano, Shannon Doherty and Rose McGowan, there?s no magic in the world powerful enough to save you or your oddly mannish face.
12) Wilma Flintstone on The Flintstones, Friend of Betty Rubble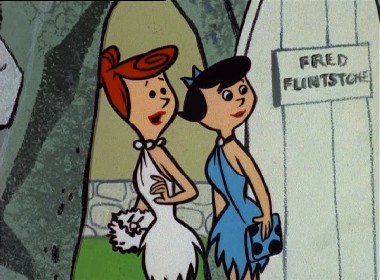 Since Wilma only has dots for eyes, Betty Rubble is easily the hotter of the two prehistoric MILFs?
11) Betty Rubble in the live-movie version of The Flintstones, Friend of Wilma Flintstone


…but not when played by Rosie O?Donnell.
10) Paris Hilton, Friend of Lindsay Lohan


While Paris might look marginally attractive standing next to the alien chupacabra that is Nicole Richie, she?s idiotic enough to hang out with Lindsay Lohan, who?despite being certainly as lethal a receptacle of STDs as Paris?is still, unfortunately, incredibly hot. Lohan's sexiness only accentuates Paris? washboard chest and heavy, Down?s Syndrome-esque eyelids.
9) Willow on Buffy the Vampire Slayer, Friend of Buffy


Sarah Michelle Gellar is one of the hottest women ever to grace the TV screen; too bad for her former co-star Alyson Hannigan. Hannigan has cleaned herself up over the years, but during the first season of Buffy, Willow was homely on a good day.
8) Laverne on Laverne & Shirley, Friend of Shirley


Penny Marshall looks like her brother, Gary Marshall. I?m sure that they are nice people.
7) Joan Cusack in Every Movie She?s Ever Done


She?s a two-time Oscar nominee: one for playing the best friend to then-hottie Melanie Griffith in Working Girl and one for playing a gay man?s ?beard? in In & Out. If there is a hot girl in Hollywood who needs a plain-jane pal, they call the Cusack?much as they did for Jennifer Aniston in the totally forgotten film Friends With Money.
6) Tai Frasier in Clueless, Friend of Cher Horowitz


Brittany Murphy?s character goes from ?ugly duckling? to ?not so ugly duckling in rich teen?s clothes.? That doesn?t stop Alicia Silverstone's Cher for being the object of every pubescent boy?s fantasy.
5) Jennifer Grey in Dirty Dancing, Friend of Patrick Swayze


Jennifer Grey was actually pretty before her botched nose job, but you can?t compete with Patrick Swayze. He is a pretty, pretty girl.
4) Ashlee Simpson, Friend of Jessica Simpson


While Jessica Simpson is probably dumb enough to drown by looking up with her mouth open during a rainfall, everyone can agree she?s incredibly attractive. Her large-nosed sister Ashlee, far less so. No wonder little ?sis had plastic surgery to look more like big ?sis.
3) Anna Kournikova?s Tennis Playing Abilities, Friend of Anna Kournikova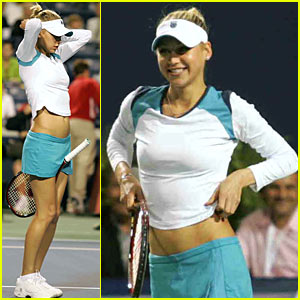 She?s a beautiful woman but watching her play tennis is an ugly experience.
2) Velma in Scooby-Doo, Friend of Daphne


Hanna-Barbera gave America its first Ugly Betty. Velma?s dearth of looks is made all the more tragic by her silent, unrequited lusting after her hot friend Daphne.
1) Sandra Berhard, Friend of Madonna


The platonic ideal of the ugly girlfriend, the not-at-all attractive Bernhard was best pals with Madonna when she was in the most successful?and smokingly hottest?phase of her career.