Tokyo Ward Is Too Emotionally Invested in New Gundam Statue
---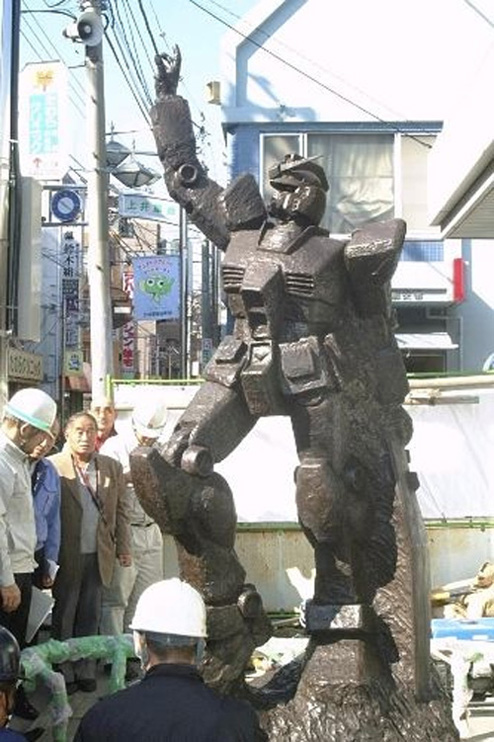 At some point over the weekend, Japan unveiled a three-meter-tall Gundam statue, set outside Kami-Igusa Station on the Seibu Shinjuku Line in Tokyo's Suginami-ku, near perennial Gundam animator studio Sunrise. Suginami actually houses a load of anime studios (it's often called "anime town," actually) but obviously, Gundam holds a special place in the Japanese heart; Mainichi says 2400 residents signed a petition to get the statue built. My favorite part is this quote from the mayor:
"We want the area to develop through this, just like a youth riding on Gundam," Suginami-ku Mayor Hiroshi Yamada said at the unveiling ceremony.
I assume that means Suginami-ku will first be a sniveling, irksome teenage boy who cries and whines a lot, but who will eventually become a fine pilot after learning about the realities of war. Good for Suginami.