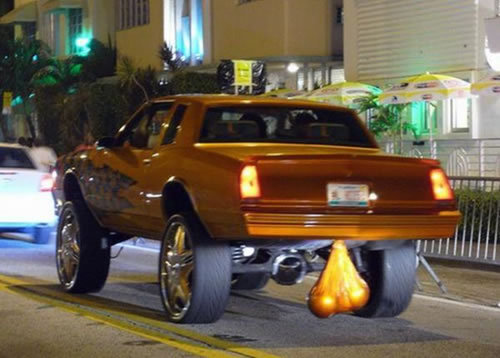 Fuck. Fuck. From Empire's review of Transformers: Revenge of the Fallen:
A notable moment occurs during the dementedly frenetic final act of Transformers 2.
A robot-on-robot fracas is unfolding around Egypt's Giza Necropolis,
with Devastator, an especially massive mechanoid comprised of several
construction vehicles, set on clawing its way to the peak of a pyramid.
As it lumbers up the dusty colossus, a shot tilts up to its
mid-section, revealing two wrecking balls dangling down. Yes, Michael Bay, the man who brought us cyber-micturition in this movie's predecessor, has one-upped himself: Decepticon testicles.
So now Bay's not turning the universally reviled Wheelie into a horrible, mincing robo-Pesci, he's putting balls on goddamn Devastator. On a robot from space. Made up of other robots, which means one of the individual Constructicons has to form the testicles. So. Who wants to defend Michael Bay's "vision" now?
Fuck.
Fuck.
FUUUUUUUUUUUUUUUUCCCCCCKKKKKK.