The 10 Nerdiest Musicals of All Time
---
?Geek culture has saturated the mainstream to the point where Captain America's name is better known than the Chairman of the Federal Reserve's, and your grandmother has seen Evil Dead more times than you have. The only place where it hasn't taken hold is the stage — musicals based on comics and video games don't last long on Broadway.
Spider-Man: Turn Off the Dark is aiming to change all that with a U2-fueled pajama romp that's costing more than you and your children will ever make in your entire lives. It's ambitious, but hardly the first time that music and nerdity were united, for good or ill. And while none of these showstoppers were actually considered for any Tonys, they all show one thing: geeks are ambitious. Here's a selection of the shows that took their inspiration from the darkest corners of the midnight movie indie theaters and comic store shelves!


10) Silence of the Lambs

Hannibal Lecter, Clarice Starling, and that old mangina-sporting son-of-a-gun Buffalo Bill actually worked themselves into an award-winning New York Fringe Fest musical in 2005, with songs like "Are You About a Size 14?" and "Put the Lotion in the Fucking Basket!" Songsmiths Jon and Al Kaplan put the hit Off-Off-Broadway together as an internet lark that evolved into a show that took the Fringe's "Outstanding Musical" award. Fans of the gory film will be happy to catch the live show in January 2010, when SILENCE! The Musical (the show's full name) opens for a month-long run at London's Above the Stag Theater.

9) The Last Starfighter

?
Musicals based on videogame properties are almost entirely limited to Youtube videos where some mumbly kid with bad social skills drones on and on about his favorite Pok?mon. And while The Last Starfighter is based on a movie that's about videogames, it's thankfully the closest we're going to come to that kid's Charmander! rock opera. The 2004 musical sticks close to the story of the film, with songs like "Starlite Starbrite" (about a trailer park) and "Zandozan!" (about the enemy aliens) added in for effect. Staging was enhanced by using a picnic table as both a picnic table and, when flipping it over, a spaceship. Starfighter only made it through two runs in New York, but you can still find the soundtrack and listen to a few of the songs here.

8) Captain America and Ragnarok (tie)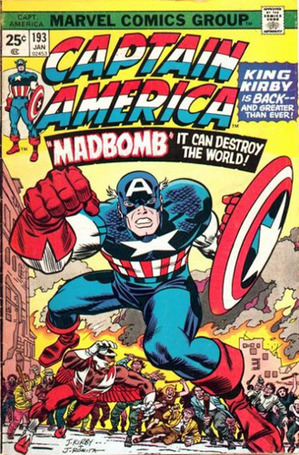 ?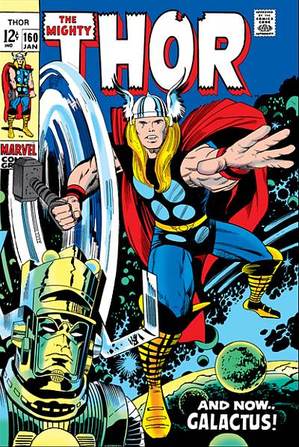 ?

Proving that this list isn't in order of importance, the Captain America and Thor musicals didn't even get past the scripting and scoring phases, but they prove what happened in the past when Marvel wanted to bring tights and capes to the Great White Way. Captain America sticks out in fans' minds thanks to a casting notice published in Marvel comics in the mid-'80s. Not for a dashing tenor who could handle the Captain America lead, but for a little girl who was Cap's special companion. Music was provided by Mel Mandell and Norman Sacks, both of whom you wouldn't know unless you knew Off-Broadway musical theater. Ragnarok was a Stan Lee-penned take on Thor and the gods of Valhalla, done to music. It never got out of the pre-planning stages, but it was meant to be a feel-good romp, a la Godspell. Except with no Jesus.

7) Reefer Madness

Reefer Madness is the only show on the list to be a cult film first, a musical second, and a cult film again third. Originally meant as a scare film to keep kids off the grass, it amassed a huge underground following amongst generation after generation of college students who thought the idea of laughing at propaganda was awesome. So, it was turned into a musical by authors Kevin Murphy and Dan Studney in 1998. The smash "hit" traveled from LA to New York, where the cast was headed up by none other than Veronica Mars herself, Kristen Bell. Bell stayed with the show when it was adapted into a Showtime television movie with Alan Cumming, Ana Gasteyer, and Neve Campbell, and both the DVD and CD can be easily purchased from Amazon.

6) Evil Dead

Shows like Silence of the Lambs may have only played a few festivals, and Ragnarok never got off Stan Lee's word processor, but the 2003 Evil Dead musical has been staged around the world by dozens of companies. All the humor and carnage of the Sam Raimi original are left intact, including the evil hand, the chainsaw hand, and the boom stick, accompanied by catchy tunes like "Do the Necronomicon" and "What the Fuck Was That?" And like any self-respecting Raimi tribute, there's blood. Tons of it. In fact, audiences are encouraged to shield themselves with plastic if they sit in the front few rows, as that is designated the "Splatter Zone." And this wasn't just some fly-under-the-radar gig, the soundtrack debuted at #4 on the Billboard Show charts!
—-

5) Lord of the Rings

There have been numerous workings of the Rings books (including The Hobbit) into stage shows, but the biggest and most well-known was the $25 million 2006 London version that boasted a cast of up to 52 actors (one of the most expensive shows ever produced). The three-and-a-half hour long epic was longer than the movies it was based on, but the combination of hit score, puppetry, and impressive staging brought in both audiences and awards. An original cast album exists and you can try to catch a showing of it if you're overseas during its world tour in 2011. Go big, or go back to the Shire.

4) Batman the Musical

If you ask songwriter Jim Steinman, it's still going to happen. In 2002, Steinman, the man behind all the Meatloaf songs and Bonnie Tyler's "Total Eclipse of the Heart," teamed with writer David Ives and filmmaker Tim Burton to bring the Dark Knight to stage. To date, all that exists are Steinman's overblown demos for songs like "In the Land of the Pig, the Butcher is King" and "Cry to Heaven", as well as solos by the Joker and Catwoman. The above video has a medley of snippets of Steinman's intended Batman songs, but full demos are easily found on the web and, to be honest, they sound an awful lot like Meatloaf, which is why Mr. Loaf recorded "Land of the Pig" and "Cry to Heaven" for his Bat Out Of Hell 3 album. By all accounts, this turkey is dead in the water, but if Spider-Man: Turn Off the Dark does well, Jim Steinman might be seeing a paycheck float his way.

3) Spamalot

Easily the biggest grosser of the list, the 2005 musical based on the geek classic, Monty Python and the Holy Grail, ran for four years on Broadway and was nominated for a whopping 14 Tony awards. Audiences loved it, even those who found that the scripts didn't match the movie and they couldn't recite the whole thing out loud (like SO MANY nerds do). Clever direction from comedy legend Mike Nichols, a script by Python Eric Idle, and performances from Tom Curry, David Hyde Pierce, Hank Azaria, and Alan Tudyk blasted this baby into the stratosphere, and, despite mixed reviews from the other Pythons (Terry Jones called it "pointless"), tours of Spamalot will hit Sweden, Belgium, Germany, London, and the Czech Republic in 2010.

2) The Toxic Avenger

Of course, New Jersey was the perfect place to debut this Troma stage production. Despite having a tiny cast (five actors), the musical version of the Troma tentpole film has lasted over 300 Off-Broadway performances since 2008 (it plans to close on January 3, 2010). Sweetening the deal is American Idol runner-up Diana DeGarmo as the blind lead Sarah, and a great book by Joe DiPietro, who also did the Elvis musical All Shook Up. But the real hero is Toxie, a nerd in a sweater vest who oozes pus and delivers high fives to the crowd. Can't help lovin' that man-thing.

1) It's a Bird, It's A Plane, It's Superman

It's no surprise that superhero properties haven't jumped onto the Broadway stage until recently — at only 129 performances, It's a Bird, It's a Plane was a well-qualified flop in 1966. If you thought that the Superman films didn't play with enough of the Kryptonian's mythos, thank God you didn't see Supes thwart the evil machinations of "Abner Sedgwick" and "Max Mencken." Lacking all the charm of the Superman comics and starring a Clark Kent who now builds custom homes, the world was happy to forget It's a Bird, It's a Plane. Sadly, a made-for-TV version was produced in 1975. You may believe a man can fly, but you sure didn't want him to vocalize.