Mark Wahlberg Is Not Uncharted's Nathan Drake Yet
---
You know the timeline. Movie based on hit videogame series Uncharted announced. Nathan Fillion — who bears a decent resemblance to series' main character Nathan Drake physically as well as personality-wise — actively campaigns for the role. Then Mark Wahlberg, noted killer of summer blockbusters in which he's cast in the lead… is cast in the lead. Internet complains. And one man… politely tells director David O. Russell to his face that the game's fans would prefer Fillion.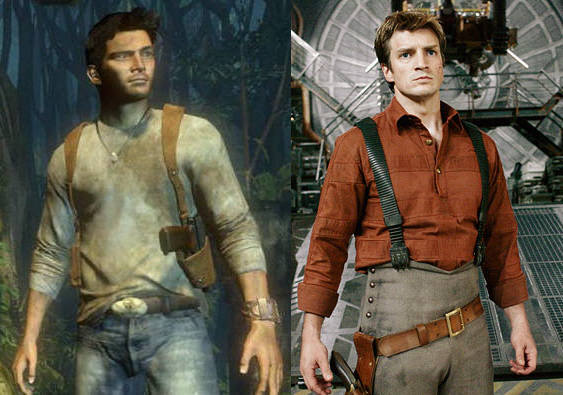 ?And suddenly, Mark Wahlberg isn't so officially cast any more. Suddenly, Uncharted's game director David Richmond is telling everyone that Russell denied having given the part to Wahlberg, and that he knows the fans want Nathan Fillion (FilmDrunk has the sources and more quotes, which I'm too lazy to even cut and paste). So what gives? Is Wahlberg really out? Is Richmond trying to sow seeds of doubt to get Wahlberg replaced? Did that one guy who talked to Russell about Fillion actually change the destiny of a major motion picture?
Almost assuredly not, but wouldn't it be awesome if it was true? That that guy made all the difference? I'm just going to pretend it is true, because life is simply better that way. And then, when the Uncharted movie comes out with some other schlep like Matthew McConaughey, I'm going to pretend Fillion got the role anyways, and the movie is awesome. My pal Booze has already agreed to help me out!