Jim Carrey as Criss Angel? I'm There.
---
The Incredible Burt Wonderstone is a Bruce Almighty reunion of sorts, with Carrey and Steve Carell in a battle of magicians. Yes, the story of the has-been professional dealing with a more obnoxious, hipper up-and-comer is a tale told (too?) many a time, and David Tennant already tried to take flight as a very similar Angel in the Fright Night remake. But Carell and Steve Buscemi as a Siegfried-and-Roy style duo sell me by themselves; add to that the fact that Carrey playing an obnoxious caricature is precisely what I want to see from him.
Director Don Scardino appears to have worked mostly in TV, but with his two most recent credits being 30 Rock and 2 Broke Girls, that might not be too terrible. I Love You Phillip Morris was a fun return to Carrey's crassly comedic form – a form I hope still fits.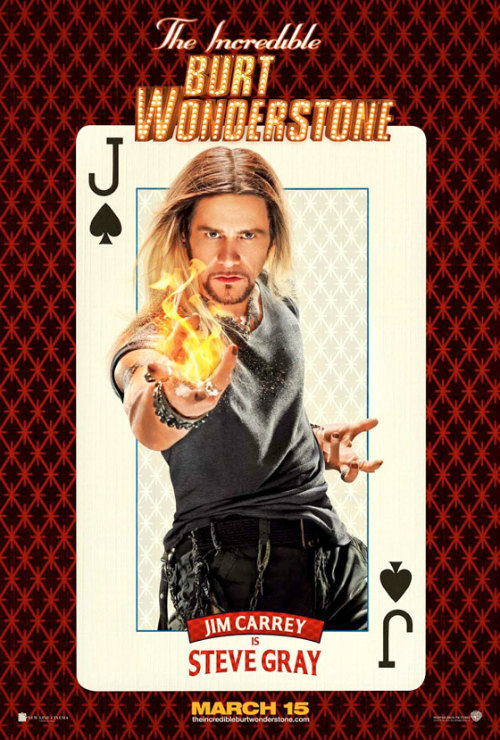 Ffffffflamin'!