The Force Awakens IMAX Poster Is Here, and It Has No Shame About Rey
---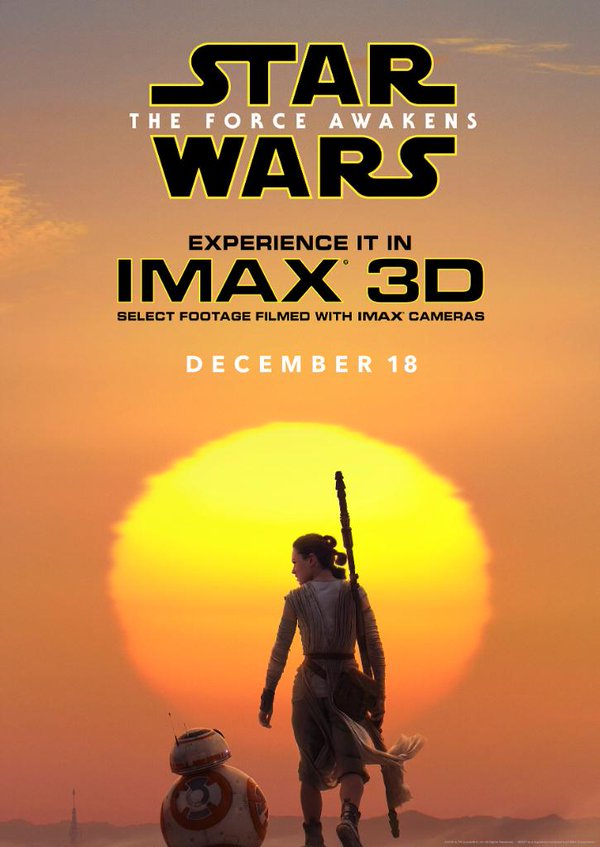 Hey, remember when the first Star Wars: The Force Awakens cast picture was revealed, and a shit-ton of people jumped the gun and freaked out that there weren't enough women and people of color in it? Ah, those bygone days. Greedo could tell you a thing or two about prematurely firing off.
Anecdotally, I've been to a couple of Disney stores lately in the Los Angeles area, and in both the 14-inch and 7-inch categories of Disney-exclusive Star Wars figures, there are now shelves full of Kylo Ren and the Stormtrooper, and decent amounts of Finn too. The one that's totally sold out? Yep, Rey with BB-8.
Anecdotally part two, my Uber driver yesterday was giving me the "Kylo Ren is Luke" theory. I set him straight that it is in fact Adam Driver, and we have even seen him unmasked.
His response: "Why aren't any websites saying that?" Mine: "Because back in May we all showed images from Vanity Fair that plainly showed him unmasked, and didn't imagine there could be any doubt after that." I told him to come here, and I hope he has. (Say hi if it's you!)
Cool IMAX poster. Julia will want one.