15 Minutes Of Game – Robots, High Rises, And Dungeons
---
Tomorrow is Thanksgiving, another American holiday with a sordid origin that has become a reason to eat until you resemble Violet Beauregarde. The biggest drinking holiday of the year, particularly here in Wisconsin, is the night before Thanksgiving. The one night you're drunk enough to stand seeing your newly emboldened racist uncle out at the bar, or be regaled by stories from friends you haven't seen since last year. I will be spending my evening driving people from bar to bar, making sure everyone gets where they're going safely. In between trying to get drunk people to give me money, these are the games i'll be playing.
Fun Fact. Turkeys can run up to twenty miles per hour. Imagine being chased by a fifty pound bird that thinks its day would be better if you didn't exist. I'm…thankful that hasn't happened to me.
Hoppenhelm – Bun Gun AB – free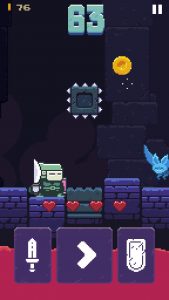 Play as Sir Hoppenhelm in this arcade style platformer titled…well…Hoppenhelm. The controls are as simple as they should be, and the action is smooth even when there's a lot happening on the screen. The simplicity of jumping from block to block dodging fireballs whilst cutting enemies in twain like a club sandwich is a joy. Also, some blocks collapse beneath your feet. Earn coins, buy upgrades, club sandwich, repeat. It's simple and fun, everything a game on this list should be.
Ookujira – Juha Ikonen – free
This game has that old familiar feel of skyscraper destruction that Rampage brought to our attention in the nineties. In Ookujira you are a world-hating whale. Hold down to jump and tap to come smashing down on mankind's concrete abomination. I found this after a string of games that i was bored with after five minutes. It's another simple yet entertaining game for you to play as a whale while your body makes whale sounds.
Blackmoor 2 – Four Fats – free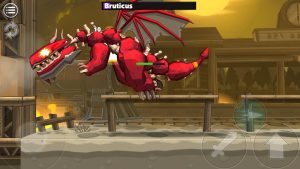 Blackmoor 2 is a great addition to the arcade style gaming realm. This side scroller has you hacking and slashing your way through knights, demons, and dragons. I'm a fan of the physics engine this game is using, the swings somehow feel heavy. In addition to the story mode there's a dungeon mode and a mode to build your own dungeon. For a free game with in app purchases, this packs a punch.
Oddmar – Mobge Ltd – $2.99
Similar to Blackmoor 2, Oddmar is a beautifully designed arcade style platformer. Completing each level may require more than one go to collect all of the collectibles. Once you have learned the controls, they are conveniently hidden in the background. The mechanics of climbing and swinging make this game fun and i didn't want to put it down. Level lengths are short and entertaining.
The Talos Principle – Devolver Digital – $4.99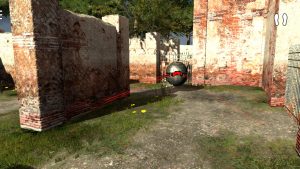 Wrapping it up for this week is The Talos Principle. This first person puzzle game has been around for a while. Since it's conception on PC, it has evolved onto multiple other platforms due to its popularity. Named for the huge bronze automaton built to protect the island of Crete, this visually extensive game is a pleasure to scroll through solving puzzles. If you enjoy the puzzle solving that Portal has to offer, than this simple yet rich game has something you'll enjoy. The controls admittedly were difficult at first, but once i turned the inversion on (off) I scrolled through much easier.
That's it for this week. Have fun playing these games, make it to the weekend and don't forget to take a little time for yourself.