DVD Day: October 14th, 2008
---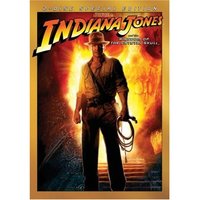 ? Indiana Jones and the Kingdom of the Crystal Skull
I believe I've made my feelings on the movie known. Suffice to say, there's plenty of exclusive Indy DVD options; I suggest Target, which comes with a nice-looking art book.
? The Ultimate Matrix Collection (Blu-ray)
All the movies, the extras and the Animatrix. But that sweet Nebuchadnezzar case is staying in Japan.
? Icons of Horror: Hammer Films
Cheapie with Scream of Fear, The Two Faces of Dr. Jekyll, The Curse of the Mummy's Tomb and The Gorgon, along with all the Peter Cushing and Christopher Lee you can handle.
? Bleach Movie 1: Memories of Nobody
There has never been a movie of a Shonen Jump anime that was ever in continuity, so it hardly matters.
? Dance of the Dead
Zombies invade prom. I'll give it a watch on the premise alone.
? Silverhawks Vol. 1
Like Thundercats, but with birds, and made of metal, and more in space. The set contains the first 32 episodes.
? Ultraman: the Complete Series
The original '70s version that aired sporadically in the U.S. Classically awesome TV giant monster fights.