The 10 Coolest Artworks from the Star Wars Tattoo Portrait Show
---
The Force in the Flesh Volumes I and II are collections of photos of Star Wars-inspired tattoos and such. Series author Shane Turgeon has now curated a new project called Portraits from a Galaxy Far, Far Away, which instead of looking at real-life people's body art, asks the question: what if various characters from the first two trilogies had tattoos? (Scoff if you must, but it's far from the silliest "What If?" question ever asked about Star Wars.) To find out firsthand, I attended a gallery show of those works on Friday, November 20, 2015 at the Super7 store on Haight near Ashbury in San Francisco.
I don't know who Loretta was, but she broke poor Han Solo's heart in James Woodford's portrait. (Also, please enjoy the reflection of my tokidoki Osaka jacket in the bottom left corner.)
Meanwhile, Leia has made her fondness for that ol' nerf herder permanent in Brynne Palmer's portrait.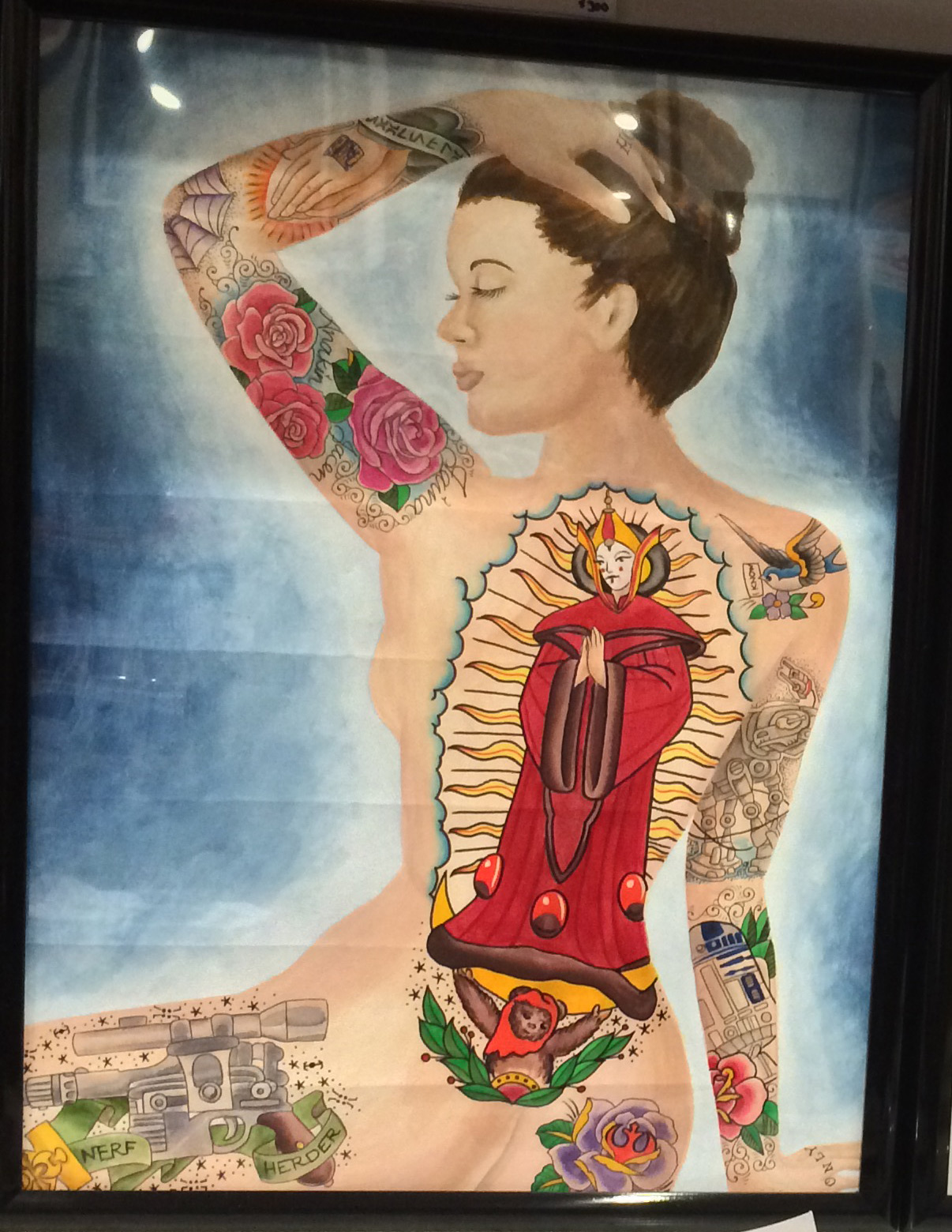 But the Rebellion still comes first, and forever, in Luis Villagomez's portrait.
Jar Jar aside, nothing says"We're doomed" quite like a big doughy arm sticking out of R2-D2 in Thom Bulman's portrait.
But fellow droid IG-88 keeps it real, though it does raise the question of the distinction between tattoos and graffiti in Lu Skywalker's portrait. (Yes, the artist's name is is Lu Skywalker.)